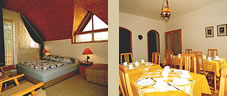 Pension Zsuzsa
Mail: info@zsuzsapanzio.hu
Web: www.zsuzsapanzio.hu
Site Search
Hungary, Balaton, Hotel, Pension, Rooms, Great rooms, Apartment, Apartman, Apartmenthouse, Pension , Balaton Holiday, Rooms in Balatonfüred, Tourist, Sommer Holidays, Guesthouses, Free Rooms in Balatonfured, Apartments in  Balatonfured Free Apartment, Hotels and hotel rooms in Balatonfured in Hungary, Accommodation in Balatonfüred, Holiday in Balatonfüred, Ferienhaus, Balatonfüred, Tihany, Hotels in Hungary, Hungarian Pensions, Travel, Lake Balaton, Tourism information, Guide, Double room, Pension,
Terms and Conditions
Terms of Let
Apartments and Holiday Homes are available in above mentioned periodes indicated with price.

Prices per night per Home/Villa/room.

Weekly bookings generally run from a Saturday afternoon to a Saturday morning during the high season.  Part-week bookings may be available out of high season and upon request.

Unless special arrangements have been made during booking, your accommodation will be available from 15.00 hrs (3.00pm) on the day of arrival and should be vacated by 10.00 hrs (10.00am) on the day of departure. It is necessary to observe these times to ensure that the flat can be thoroughly cleaned and prepared each week. You may however, be able to unload and obtain your parking directions earlier if you wish.

All utility bills (gas, water, electricity) are included in the price paid when you book. Cleaning costs and bedlinen are also included. You will have nothing extra to pay for accommodation.

Our guests are requested to pay (transfer to our account) two nights deposit on booking, with the balance payable on arrivel before the start of the holiday. (credit cards travel cheques not accepted)

Guests agree to limit the number of people occupying either property to that stated in the brochure, unless by prior consent with our office.

Accomodation Center guarantees the type of home you select but in the event of unexpected circumstances outside of our control if your designated accommodations are not available we reserve the right to assign you to a comparable unit.
Local Taxes Deposits
No security deposit will be requested upon arrival. If any unsuitable or rowdy behavior in the accommodation causes damage or disturbances to other residents you may be given immediate notice to quit paying full costs of repair and replacement of all damage.

Our office doesnt have any influence on Local Taxes (Tourists Tax) which are payable on arrivel.

Just to inform you Local Tax per night:
HUF 450,-/Person
Under 18 free.
General Information
2+1 means a bedroom and an additional bed in the living room.

Each holiday home is privately owned and comprises bedrooms with queen size or double bed, bathroom and furnished living, family or dining rooms.

You will find special folders full of information on local attractions and activities.

Beds are made up ready for guests.

The equipped kitchen allows freedom to choose what and when to eat. Cooker fridge as well as cutlery glasses pots and pans, coffee maker are provided. Picnic tables garden chairs BBQ are usually available.

Car parking for at least 1 car beside each property.

SAT-TV means Cable TV if indicated.
Our sesons in the year 2012:
Off season
until 26.May and after 27.September

Mid-season
26.May - 23.June and 02.September - 27.September

Summer (High season)
23.June - 02.September